When you need equal measures of strength, style, and quality.
Mys-Teak posts and beams are an excellent choice for high-end fencing, furniture legs, or structural projects that require distinctive character. Cut from the core of the tree, every teak post carries with it the heart and history of its many years of growth. Beams can include areas of internal pith or be special ordered to be made from solid heartwood.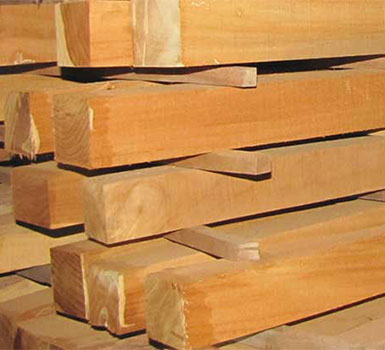 Clean Squared Posts/Cants
Available in 3″x3″ or 4″x4″ Sizes
Designer Grade – From $14.66/ft
Cost for 90″ length – From 82.08/pc
Grading Standards
FSC –  Forest Stewardship Council certified wood.
Designer Grade – A mix of heartwood with some pith in the core of each post. Perfect for fences, tables, and more. Special order of solid posts is also available.
Ask us about our FREE shipping options.
Looking for wholesale/commercial pricing?
Mys-Teak offers special pricing breaks and shipping options for large-volume commercial and wholesale purchasers. Contact us for details on how you can become one of our commercial partners.
There's a good reason why centuries of shipbuilders have turned to teak when outfitting their valued marine vessels.
Builders, architects, and designers frequently turn to teak for its high-end appeal, workability, and ability to stand up in high-traffic locations.
Regularly used for both exterior and interior furniture, teak wood provides a warm, smooth, yet textured feel to any design.
Heighten your passion for teak